For the fourth year in a row, our Bigfoot employees banded together in support of the JDRF One Walk, a fun, family-friendly event where dedicated walkers, volunteers, and sponsors raise money with the vision to make living with T1D safer and healthier.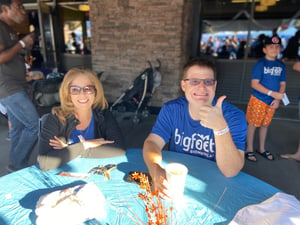 Our company was founded by people with a direct connection to insulin-requiring diabetes. While many on our team walk and fundraise because
This year's Silicon Valley walk was held at California's Great America theme park. We had 55 walkers join Team Bigfoot, which included employees and our friends and families. This year, we have raised over $14,000 (and still climbing!) in support of JDRF, the leading global
organization funding type 1 diabetes (T1D) research.we're personally impacted, it's also a wonderful opportunity for those of us who work alongside these colleagues each day to lend support, as well.
Way to go, Team Bigfoot! #ibelieveinbigfoot