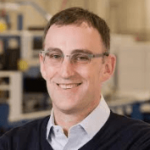 Medical device companies should put more focus on patient experience and take responsibility for the ecosystem that surrounds their products
We live in a world of technological marvels, but too many people still wish they had their own IT department to make all their various devices work together in harmony.
Our smartphones connect to our televisions, baby monitors, doorbells, thermostats, and home security systems. But too often, these components are out of sync and communicate poorly – if at all – with one another, instead of coming together to form a cohesive system.
This is as true in medical technology as it is in consumer tech.
A collection of great components does not always add up to a working system. Creating a system that really serves the consumer requires getting into a certain mindset from the beginning.
Each new product is just one part of an ecosystem that includes complementary products and services, and this is true whether you are designing a smart thermostat or a life-saving medical treatment. Products are too often designed in a vacuum in the hopes they blend well with others in development or on the market, but the successful models that truly transform our user experience focus on ownership of their whole ecosystem.
The Risks of Not Developing Whole Ecosystems in Medtech Are Too Big to Ignore
If you design treatment systems for people burdened by chronic health conditions, you need to keep the intended user top of mind. The stakes are higher in medical technology than they are if you are designing smart thermostats or voice-activated televisions. If the tech isn't intuitive, they aren't likely to use it and the impact could be catastrophic at worst.
Given the fact that people with chronic conditions have likely spent years, or even their entire lives, managing daily routines of diet, medication schedules, sleep, exercise – is the average device user more likely to want a system that requires effort and diligence or one that simply works when you turn it on?
I know from watching my young adult son and my colleagues who manage Type 1 Diabetes that they're looking for a reduction in their daily burden, a reduction in the mindspace taken up with managing their condition. What they want is a system that works, that makes them feel empowered, in control, and safe. And they don't want to feel like they need their own IT department to make that happen.
From the perspective of the healthcare provider, the role of the "IT guy" often falls to them, limiting both the time they have to spend on patient care and the number of solutions their office can realistically support. Endocrinologists and certified diabetes educators did not pursue a career in healthcare to become device programmers and product tech support, and this reliance on the provider-as-programmer effectively shuts out an entire class of primary care providers whose general medicine focus largely prevents them from specializing in and prescribing these tools.
In medical tech, however, we continue to silo ourselves into the building of our specialized components instead of committing to the design of elegant ecosystems.
In insulin-requiring diabetes, for example, manufacturers and researchers have long sought to bring an automated insulin delivery system to market (sometimes referred to in the media as an "artificial pancreas"). Such a system is not actually a single device but a series of devices that work in concert with the intention to mimic the way a functioning pancreas regulates glucose. People with insulin-requiring diabetes need such a solution because self-titration of insulin is both exhausting and dangerous. But so far, some using first generation versions of this technology are saying the realization of these systems feels more like a new device with new features than a connected system. For users and clinicians alike, these interconnected devices are still requiring too much work.
While it requires more effort on the part of a company to fully embrace and own the ecosystem that surrounds your medical device, it's what patients deserve. In the future, it's what they'll demand - first through requests for, at the very least, device interoperability, and eventually by seeking out solutions that coordinate the pieces.
In the early days of building our desktop computers, it was incumbent on the user to gather video cards, monitor, mouse, memory cards, etc, and build a system with piecemeal components. Apple inspired the world to "think different" and built out an ecosystem where each piece coordinates with the other, bringing the world of home computing, and later connected home, to everyday people.
And in the same way that Apple "gets it," some medical device developers out there do get the fact that people with chronic conditions don't have their own IT support:
iRhythm – This company's wireless cardiac monitor collects far more data than other monitors without asking the patient to do anything except put it on and leave it in place. The company also converts its haul of cardiac data into insights that physicians can quickly interpret.
Outset Medical – This company makes compact dialysis machines that are operated by touchscreen and are simple to set up and operate. The devices produce clean water and make their own dialysate, which takes significant work away from the user. The system also takes blood pressure readings and administers medication.
Spry Health – This company's wearable device seems to ask nothing of the user at all, except to put it on. The device tracks vital signs for people with chronic health conditions and streams that information to an analytics platform where it can be easily read and understood by a patient's care team. All this without buttons or dials, smartphone, or software.
At Bigfoot Biomedical, we are asking and answering the same kinds of questions that iRhythm, Outset Medical, Spry Health and other innovative device companies are asking.
How do I make this user experience simpler for the user? Can we design a system to do more of the heavy lifting so that the user can do less? How can we coordinate the ecosystem that surrounds our devices so that, to the user, it will seem like a seamless treatment system instead of a confusing heap of components?
The people we purport to serve have been asking for years for their devices to work together more seamlessly, more elegantly. It's time we listened and delivered.