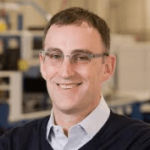 Every company founder in Silicon Valley will tell you they run a mission-driven company. Here at Bigfoot Biomedical, we're taking that concept to a whole new level.
As a group of entrepreneurs who either manage Type 1 diabetes (T1D) ourselves or help loved ones do the same, we're not just mission-driven but mission-obsessed. Our personal connection to the condition is the thing that keeps us innovating and pushing harder to make life better for people who require daily insulin.
We're grateful to have the financial backing we need to push our system further into clinical trials and another step closer to the patients who need it. We value our non-traditional investors who are helping make automated insulin delivery a reality for millions of people.
We're just sorry that the venture firms that were once enthusiastic backers of startup medical device companies are not coming along for the ride.
What Happened to MedTech VC?
With the addition of our recent Series B round supported by Janus Capital Management LLC, Abbott, Quadrant Capital Advisors, the T1D Exchange, JDRF's T1D Fund and other investors, we have raised more than $90 million in funding over the past several years. This has enabled us to put together a top team, open an office, refine our algorithms, and move our insulin-delivery systems along the regulatory approval process.
Our funding has come primarily from public-market and crossover investors, investors new to healthcare and/or medical devices as well as mission-focused non-profits. In short, our investors are players who are not generally known for wading into medical technology – not the traditional VC firms that have historically backed early-stage medical device companies.
We're a company that aims to address a big healthcare need by developing consumer-friendly systems that dose insulin – a drug that if given in the wrong amount can literally result in coma and death. Such systems require we work in hardware, software, and with networks. We must master technologies such as artificial intelligence and life-critical grade cybersecurity. And we need to do it all to the satisfaction of the FDA, being rigorously tested for safety and efficacy before the first customer can wear our commercial system. What we are doing is hard, expensive, and risky – which means it won't offer the same quick returns as businesses that focus on software alone.
It's sad, but there's a reason medical device companies like Bigfoot are hearing crickets when we visit Sand Hill Road: the VCs who back medical devices have faced some tough times in the last decade, and now they are gun shy and have looked elsewhere to invest.
PriceWaterHouseCoopers and CB Insights took a detailed look at healthcare deals in the final quarter of last year and found that while biotech deal sizes surged 43 percent, the venture dollars going into medical devices dropped by 38 percent. Biotech companies raised 82 percent of all the dollars going into healthcare startups during the quarter, while medical devices brought in just 13 percent of the total, the report said.
Long development cycles and an FDA that was risk-averse until fairly recently has meant that medical device startups have faced costly delays, and many have even ceased operations. The VCs behind these companies have been unable to offer the returns to their limited partners that investors in wearables, fitness apps, and health-related software have been able to show. Many have pivoted toward health startups that don't require clinical trials or rely on sophisticated hardware. And pharmaceuticals, which can command high prices once on the market, are another lure away from medical devices.
Device investors' reluctance is understandable. But it's still lamentable.
Times Have Changed
I'm not making these statements to criticize medical device investors. I'm saying these things because things have changed, and early-stage medtech VCs should get back to doing what they originally set out to do: applying their resources to solve the big problems. Early-stage device companies need VCs, and there are reasons why investors can be there for them now:
Hardware is not the daunting and time-consuming problem that it once was. Not everything needs to be built from scratch anymore.
Connecting devices to one another, and to the cloud, has also gotten easier. Developers don't need to build proprietary networks to beam data to a cloud repository but can connect with Bluetooth.
The FDA – which ten or twelve years ago was known for keeping medical device startups in limbo for long periods – has evolved beyond the risk-aversion it used to be known for. The agency is embracing digital health now and implementing programs that make the regulatory process more predictable and reasonable.
Payers now often have a detailed breakdown of the cost of care. They can see clearly when a new technology will help them cut costs, so they no longer need the economic outcome trials that used to consume time and money.
VCs: It's Time to Get Back in the Game
It's odd when a medical device startup can't raise funding from medical tech investors. But unfortunately, Bigfoot is hardly alone in this. A lot of medical tech startups have been raising money from public-market investors and strategic backers, presumably after getting doors closed on them at VC firms. It has become the new normal.
Among the most notable deals of 2017 were a funding round for laser thermotherapy device company Monteris Medical, which raised $27 million from investment managers like Sightline Partners and BDC Capital, and a funding round for Outset Medical, a company making next-generation dialysis systems, that was provided by investors like T. Rowe Price, Fidelity Investments, and Warburg Pincus.
I could have lost hope, were it not for the fact that what we are doing at Bigfoot is deeply personal to me and our employees. My son, a young adult who has lived with Type 1 diabetes for sixteen years, needs a solution that will relieve the burden of managing the condition – and so do millions of other people.
Early-stage medtech VCs should get back to doing what they originally set out to do. They should solve the big problems, which is akin to planting a seed and helping it grow. Conditions are better than they used to be, and many of the barriers to real innovation have fallen away.
Too many early-stage companies are facing the same situation that we have faced when we try to raise funding from venture capitalists. I hope the next generation of companies is greeted by VCs that are once again willing to do the hard work.