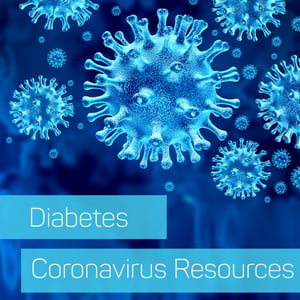 Bigfoot Biomedical is founded on the principle of harnessing technology to ease the burden for people living with diabetes and their caregivers.
And amid the coronavirus health crisis, we're continuing to apply technology to ensure our important work never misses a beat.
Our mission remains urgent, and we will overcome these unprecedented events to bring solutions like Bigfoot Unity to 510(K) submission as fast as we possibly can. We're in this together, and we're in it for you!
Resources for Individuals with T1D and T2D
The Bigfoot team includes many individuals with type 1 and type 2 diabetes and caregivers. Like you, we're accessing resources to help understand the impact of this health crisis on people with diabetes. Here are a few that have been helpful to our team.
JDRF – JDRF is sharing many resources about COVID-19. This Blog Post answers important questions for people with T1D.
Beyond Type 1 – View this Video Interview about COVID-19 with Dr. Anne Peters, clinical diabetologist at the University of Southern California.
ADA – The American Diabetes Association outlines recommendations for staying prepared.
Important Government Resources and Support
The Centers for Disease Control provides the latest public health and safety information regarding COVID-19.
Medicare - Medicare has temporarily expanded its coverage of telehealth services so people with diabetes can visit with their health care provider from home.